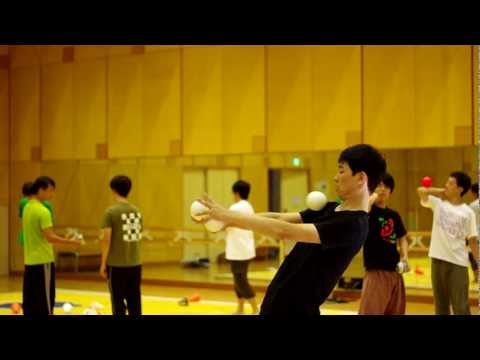 Teku has filmed and edited 12 minutes of footage of JJF which will make you wish you were there.

As well as plenty of great juggling and cigar boxes, here are some highlights for Contact Jugglers.
0:50 Toe balance and 3 ball chest roll
2:10 Sweet foot to hand roll
6:00 Bounce elbow passing
6:50 Nice rolling things
Leave a Comment
You must be logged in to post a comment.