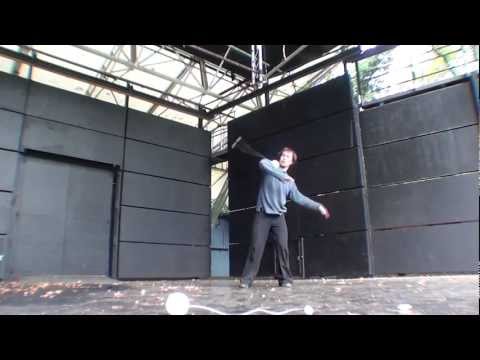 Some poi contact/manip/juggling research by our friend Cyrille. Simply amazingly beautiful.
thanks for watching!
3 Responses to "Cyrille – Brainstorming"
Willow Says:
November 13th, 2011 at 2:34 am

A new standard has been set. The one before it was Melting Poi. But this is so far above and beyond.
Cyrille, would you accept a devoted apprentice? I could cook for you or provide random acts of reverence.
Teach me…
Please?

Mony Says:
November 18th, 2011 at 6:07 am

WOW!!!!!!! Incredibly wonderful, beautiful how this guy handles the pois! I'm more than impressed… this guy is amazing!!!! Masterful! LOVED IT!

Mark Says:
November 24th, 2011 at 1:02 am

Holy crap, this is amazing! I'm ashamed to admit I was kind of … expecting to be bored. Poi videos just don't usually do it for me. But this has more than enthralled me!
Leave a Comment
You must be logged in to post a comment.