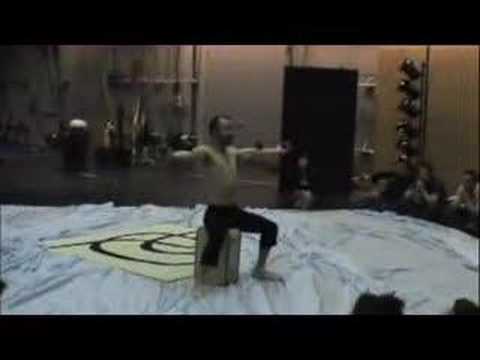 David Menes [previously on MoM.] has continued to elaborate on his routine. He is at a circus school in Canada and doing some very good juggling there as well. Lots of interesting contact juggling and body movement combined as well as lots of 'normal' juggling. Normal for David Menes I assume, pretty hard for the rest of us.
2 Responses to "David Menes – L'île La isla the island"
FM-Dan Says:
August 6th, 2008 at 11:09 pm

simply briliant. this might sound a bit off; but i think, if there was a caveman on a picknik that could juggle, we just saw what his weekend was like. Very primal movements and feelings displayed. along with the fancy of a child in parts. amazing, seriously.

David Menes Says:
November 10th, 2008 at 2:37 am

Simply thankfull guys, Those are really sensitive comments about my work. I'm in my third year in the circus school and you give me lot of energy to keep working intensively..
thanks again
Leave a Comment
You must be logged in to post a comment.