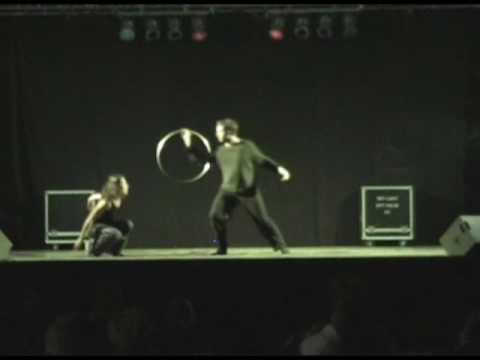 Short clip of hoop isolations that Ryan Mellors performed with Anna Haraszti at the Sziget festival, Budapest 2006.
2 Responses to "Hoop Isolation duet – Ryan and Anna"
Moon Says:
May 20th, 2008 at 2:34 pm

very nice

moon

FM-Dan Says:
May 20th, 2008 at 7:03 pm

indeed, most pleasing.

much love,
dan
Leave a Comment
You must be logged in to post a comment.