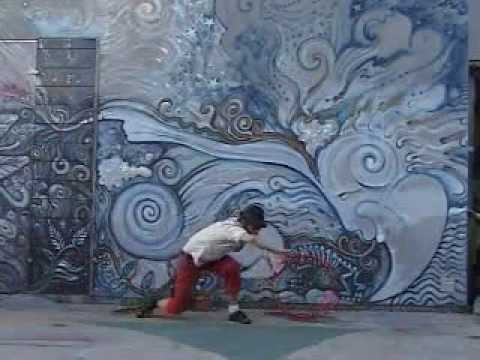 Brian Thompson and Matt McCorkle bust out a variety of hoop isolation concepts; with some wicked 2 person isolation patterns at the end of the video. To quote youtube user Exuro89:
Isolationgasm Activate!!

From Youtube:
-BEGIN ENCODED TRANSMISSION-
Code Red Circus Conspiracy (www.circusconspiracy.com), a performance troupe based in Oakland California, recently began on a mission to uncover the secrets of hoop isolation and partner hoop manipulation. Brian Thompson and Matt McCorkle, top Conspiracy field agents, have been in deep cover at the vulcan studios for the last three months gathering evidence and preparing their outrageous discoveries for public consumption. This is their first official report.
-END TRANSMISSION-
4 Responses to "Isolation Hoop Report – January '09"
Leave a Comment
You must be logged in to post a comment.