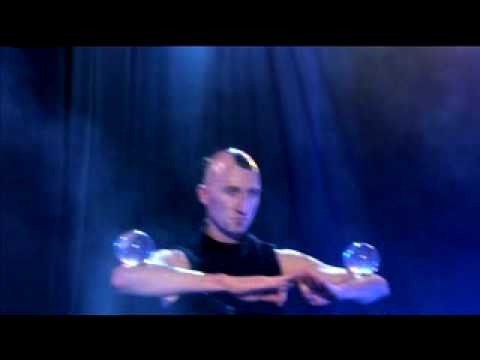 Contact Juggling Kelvin Kalvus.
It is always a pleasure to watch Kelvin's awesome Contact Juggling, and it seems that he has got a new website for 2010, worth a look.
One Response to "Kelvin Kalvus – Contact Juggling 2010"
Jordan Says:
September 24th, 2010 at 4:56 pm

The chest roll into 4 ball pyramid is incredible!
Leave a Comment
You must be logged in to post a comment.