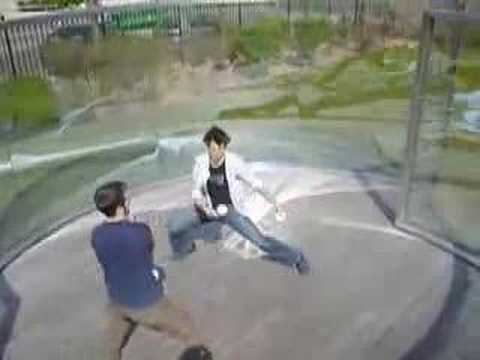 David Poznanter and David Bernbaum are good friends of Jeanine and I. When we met up with them in Brussels last month, this video was made.
The Davids are working on mixing Juggling with contemporary dance and martial arts techniques.
2 Responses to "Les Davids – Contemporary Juggling"
Ryan Says:
April 23rd, 2007 at 2:59 pm

Wow. Many thanks for the post, ed. That was lovely on a monday morning.

George Says:
December 13th, 2007 at 7:46 pm

what is that cool hoop thing called? would be a trick worth learning
Leave a Comment
You must be logged in to post a comment.