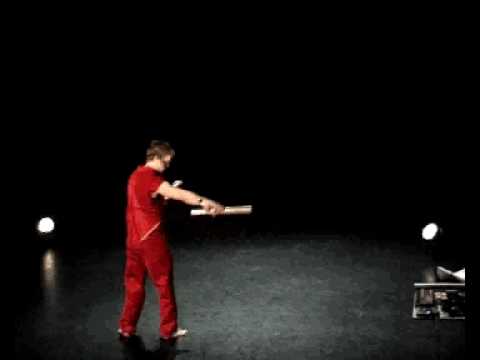 Tube juggling act by Peter åberg
from youtube:
My tube act which is an extract from a longer show on the connection between juggling and music. The music you see in the beginning and the end is the actual act written down on paper. And this is prejected on a screen during I do my act so you can follow what I play.
Leave a Comment
You must be logged in to post a comment.