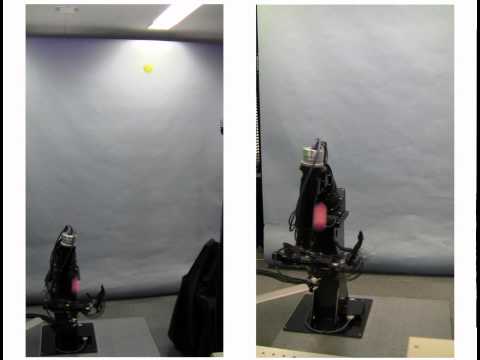 "Two Ball Juggling with High-speed Hand-Arm and High-speed Vision System," by Takahiro Kizaki and Akio Namiki from the Graduate School of Engineering at Chiba University in Japan, file this one under "jugglers are obsolete". More info.
Thanks to Mike Icon for the link.
Leave a Comment
You must be logged in to post a comment.