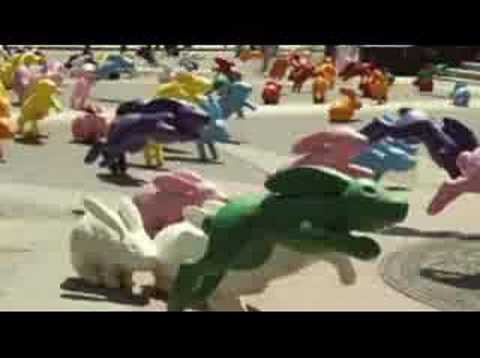 YouTube – Sony Bravia Bunnies
Cute little clay-mation bunnies in the 3rd sony bravia advert, beautiful.
A team of 40 animators spent three weeks choreographing the models to create the 100,000 still images required to produce the 60-second ad. more info on the sony site
That's a lot of plasticine!
One Response to "Sony Bravia – Bunnies"
Ryan Says:
October 5th, 2007 at 4:56 pm

Nice short making-of documentary here:

Leave a Comment
You must be logged in to post a comment.