Call this man "The Bubble Godfather"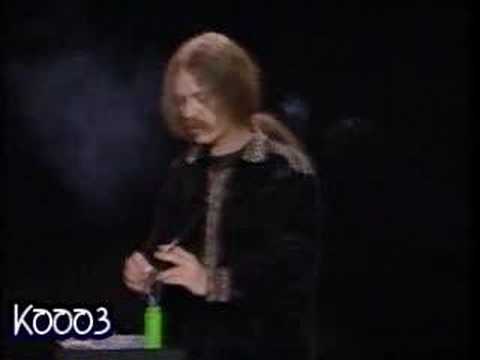 Mr. Noddy calls it "Bubble Magic" but to me that is straightforward amazing manipulation, no slight of hand necessary.
He has been playing and performing with bubbles for about 35 years,  and when you see those "bubble guys" performing in schools and such there is a good chance that they learned a thing or two from this guy. Tom has continued to be featured on television shows around the world, and he performs the same act today but with Ginseng and Jasmin cigarettes.
3 Responses to "Tom Noddy-Bubble Magic"
Ryan Says:
December 12th, 2009 at 8:32 pm

Wow that was the best Tom Noddy clip i've seen; thanks.
he really amazed the crowd; that was so charming! He's so chill.

Nigel Says:
December 18th, 2009 at 5:49 am

So relaxed… the music was… so strangely wonderful.

Module Says:
December 21st, 2009 at 11:25 pm

Thanks for posting this, now I know the name! Seems like such a humble guy. Super cool!
Leave a Comment
You must be logged in to post a comment.